Prospa started as one of 10 African Startups who participated in Y Combinator winter batch, few months after graduation, it raises the largest pre-seed funding of $3.8 million in Sub-Saharan Africa, the Financial and business management tool service-based startup is hellbent on building a neobank-like Fintech market for small businesses and freelancers in Africa.
Recent reports have shown that there are more than 40 million SMEs in Nigeria who still lack easy access to good banking services. Even though many of these businesses have bank accounts, there's still a large lacuna in how banks use data to help scale their business. These businesses and freelancers lack business management tools like insights, products, growth opportunities to help them make informed decisions and track their progress.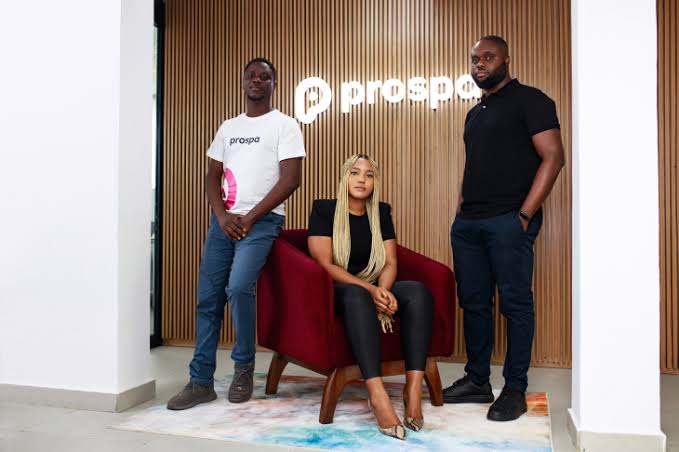 What you should know about Prospa
Prospa is a Nigerian based financial technology company building the operating system for African entrepreneurs, freelancers and businesses.
Launched in October 2019 by CEO Frederik Obasi, Chioma Ugo and Rodney Jackson-Cole. The Fintech company is on a mission to support Africans in building financial prosperity with their businesses.
The CEO, who started as a serial entrepreneur running businesses in tech and media, Frederik Obasi experienced how extremely difficult running operations and banking his business simultaneously was in Nigeria. The quest for finding a solution to this problem was what gave birth to Prospa.
"When I left my last business, I wanted to do something really big and something that I knew the problem inside out. That's why I started the company," Obasi.
The founders built the company between June and September 2019 and went live in October. From that moment the company has been making moves to infiltrate the Nigerian market. The Fintech company acquired customers clandestinely even when they got into YCombinator, All in a bid to grow the company organically.
How does Prospa work?
Basically the business management tool and financial service Startup takes away the headache of having to spend huge amounts of money to build, manage and run your business and replace it with software. It focuses on freelancers and entrepreneurs, acting as the "operating system" for their businesses.
For someone who runs a large business with a consistent flow of cash, it is quite easy to employ staff to delegate tasks. But it can be a real struggle for new and smaller businesses to thrive.
The Fintech startup provides banking services for SMEs. Business owners can open a functioning business account on the platform in just 5 minutes.
Frederik Obasi reveals that banking is only a small part of the company's services. He says the startup, which has an e-commerce store, also offers inventory and employee and vendor management and gives insights on product performance and customer behaviour.
"Banking is just a little part of what we do. We know we're put into the neobank category, but we see our product as 10% banking and 90% software. So the experience is very much different from what you'd get from a neobank and the use case for Our users is quite different," Obasi
How Prospa raises the largest pre-seed funding in Sub-Saharan Africa
For a relatively new Fintech Startup, The business management tool startup has had about $3.9M of total funding since it was launched.
On Jan 1, 2020 the African startup raised an undisclosed amount in a Pre-Seed from Musha Ventures
Mar 24, 2021 It raised $125,000 Pre-Seed from Y Combinator
On Sep 8, 2021 they set the record for raising the largest pre-seed of $3.8 million in Nigeria and sub-saharan Africa. Egyptian startup, Telda holds the record for the largest pre-seed of $5 million. 
The round had investments from Facebook, Global Founders Capital, executives at Jack Dorsey's Square, and Immad Akhund, CEO of American fintech company Mercury and other angel investors
What's Next for Prospa's growth
Talking about its growth, Obasi says the company has tens of thousands of businesses and is growing 35% month-on-month. And from a non-banking perspective, the Fintech platform has managed over 150,000 product catalogues while small businesses have sent out 360,000 invoices and logged 20,000 unique inventory items monthly. It currently has more than 50 thousand downloads on play store.
With the capital, the Fintech platforms plans to further accelerate customer acquisition, scale its team focusing on product and engineering, hire more talent and develop its product offerings.
Pricing on Prospa's platform
What interest rate does Prospa charge?
Pricing on Prospa's platform depends on the business' turnover of the business or the individual. For example, a business with a turnover of ₦100,000 (~$200) is not expected to pay the company any subscription fee.
But businesses with turnovers exceeding ₦100,000 pay fees between ₦3,000 (~$6) and ₦5,000 (~$10) monthly which is quite reasonably priced compared to any traditional banks offering any services close to this.
Registered businesses on the platform get access to an account number and other features it provides. For unregistered businesses, the business management tool startup takes them through a process of formalizing their business and providing bank accounts.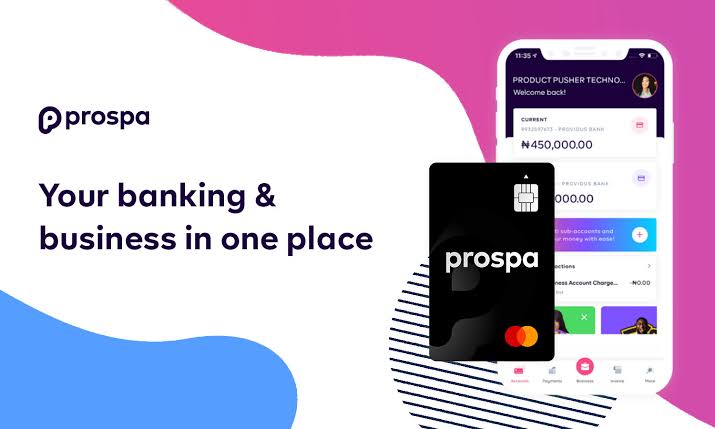 Conclusion
There's a matured startup ecosystem in the U.S. where you can basically grow a billion-dollar company just serving YC companies. The African Startup ecosystem doesn't have that yet. The startup is building for the backbone of the african economy, which is small and micro-businesses.
"We believe that successful small businesses can foster prosperity for Nigerians everywhere. Our goal is to power every Nigerian entrepreneur so that they achieve scale. This is the opportune moment: we're seeing a huge demand for our service," Frederik Obasi, Co-Founder/CEO.
"The team is building a world-class product that is tailored to the needs of Nigeria's entrepreneurs. They have executed brilliantly, and we're happy to partner on their journey to become the OS for Nigeria's entrepreneurs and micro-businesses," said Don Stalter, GFC Head of North America.