MoneyGram bitcoin sales commence in partnership with Coinme. MoneyGram is a money transfer service similar to Western Union which provides services such as money transfers, money orders and bill payment to people has recently been reported on letting prospective customers buy and sell Bitcoin at 12,000 different locations in the United States.
The announcement which was made on Wednesday by MoneyGram international Inc. and Coinme, a licensed crypto-to-cash platform in the US was said to enable the cash funding and payout of digital currency purchases and sales.
According to MoneyGram The collaboration "will bring bitcoin to thousands of new point-of-sale locations in the U.S. with plans to expand to select international markets in the second half of 2021."

MoneyGram Says
MoneyGram Bitcoin Sale
MoneyGram, which is globally known for cross-border P2P payments and money transfers has served about 150million people around the world, in partnership with Coinme, a company noted in crypto exchange and ATM operator has agreed on the selling and buying of Bitcoin conventionally in addition to the online transaction method.
According to the announcement The Moneygram and Coinme integration will provide a fast and easy way for customers to purchase bitcoin with cash and withdraw bitcoin holdings in cash.
MoneyGram Cryptocurrency New development though geared towards bringing Bitcoin to thousands of newpoint-of-sale in a few locations in the United States, they also share the intentions to expand and extend it to some international markets by the end of 2021 to ensure accessibility to Bitcoin and also include other Cryptocurrencies.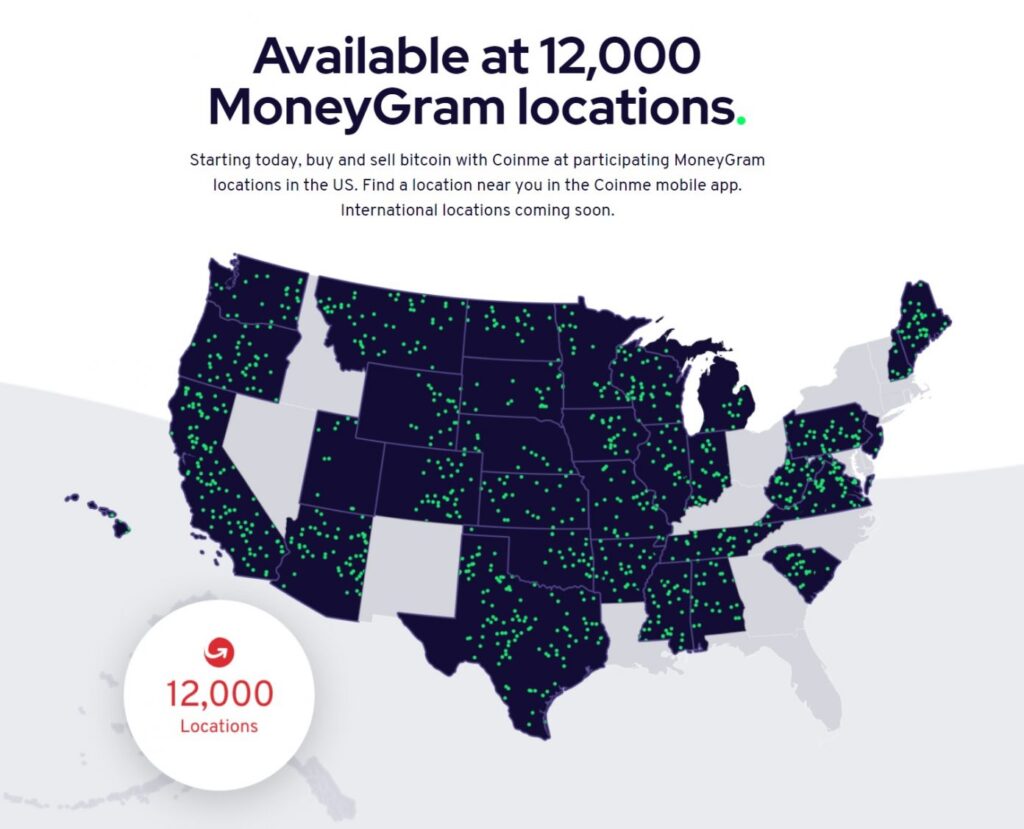 According to Coinme's website, the services are "available at 12, 000 moneygram locations and is designed for customers who may be interested in utilizing Bitcoin for the first time".
Moneygram's CEO, Alex Holmes, was of the opinion that "This innovative partnership opens our business to an entirely new customer segment as we are the first to pioneer a crypto-to-cash model by building a bridge with Coinme to connect Bitcoin to local fiat currency."
In our Opinion, this innovation will soon reach the walls of Africa as most countries in Africa like Nigeria are one of the biggest investors of Bitcoin and some other Cryptocurrency.