This content is published for insight purposes

Techibytes Editor
OnlyFans keeps getting more and more popular. Wondering why? It's because you can make so much money off it. However, to make more money from it, you need loyal fans who you can turn into subscribers. Where else can you make premium content and sell it to your followers at a price you think is fair?
You'll need to promote your OnlyFans if you want to get more fans and make more money. If you have been wondering how to get an OnlyFans subscription for free, then the article is for you. We would give you hot tips for getting Onlyfans subscribers. In addition, we tell you the best sites to buy Onlyfans subscribers and likes. Wondering if this is illegal? We've got an answer for that as well. Let's get started.
Read also: Social Media Monitoring Best Practices For You
7 hot tips for getting free OnlyFans subscribers

If you want to know how to get Onlyfans subscribers for free, then you must take these tips below very seriously. The 7 hot tips for getting free Onlyfans subscribers are-
1. OnlyFans is a site for fans, not adults.
Don't make content forgetting what the whole point of it is. It's not a site for just one idea, except for the idea of "FANS." Think about that for a minute. There are lots of sites online that sell adult content or promote pictures of models, but have any of them become as popular as OnlyFans? The answer is no. This is because people who subscribe to people on OnlyFans do so. After all, they like those people.
That person gives them unique content that they like and want to get every month. If they just wanted pictures and videos, they could do a simple Google search to find millions of them. Your OnlyFans is a site for your fans and not just anyone. If you think you can get new subscribers on OnlyFans by competing with the millions of free adult images and videos online, you will never get new subscribers. They don't buy pictures of adults; they buy YOU.
Check out: Guide on how to get Facebook blueprint certification
2. Don't ignore social media.
I'm sure you're familiar with the idea of organic growth. Or, put another way, would you rather eat a tomato grown without pesticides or with a lot of them? Think of trying to get people to notice your OnlyFans without growing your social media as buying unnaturally red tomatoes. People are more likely to sign up for your OnlyFans if you work hard on your social media channels and interact with them. Wondering how to get Onlyfans subscribers for free? Utilize your social media.
There are a lot of reasons for this besides just how many views you get on these channels. You can gain followers if you post regularly and interact. But keep in mind that you are selling someone a Fan Club membership. If your social media pages are dead or you don't use them, it tells people that you probably won't post much on OnlyFans. It ultimately means you aren't worth being a fan of.
Read also: HOW TO USE FACETIME ON YOUR DEVICES (Quick Guide)
3. Don't let yourself down.
Remember when you were in middle school and a small group of guys and girls were on the dance floor while most people sat on chairs or gathered around the drinks table? Most of us didn't want to go out on the dance floor as kids, but you are no longer that kid. If you don't go out and do something, you won't get fans. You have to look at OnlyFans like a war, a war over the same people that you are going to win. If the person you wanted to dance with is dancing with someone else, tap on their shoulder or wait until the dance is over and jump in.
"It's not personal, it's just business," as the saying goes, and this is something you need to understand if you want to get more subscribers. You want to tell yourself that your page is the best one out there. You need to show that the person who is subscribing to other pages right now needs to subscribe to your page. Again, that's not personal, it's just business. And you can't beat yourself up by being too hard on yourself about rejection. If you want to know how to get Onlyfans subscribers for free, then don't let yourself down.
4. Choose your best photos and videos for promotion the next day.
Remember your Onlyfans account is like a business. You are meant to get paid from here. You should treat it as one. Choose your best photos and videos for promotion the next day. Plan on what you'll post and how you'll post it. When you plan and carefully choose what you post, you would get fans and subsequently, subscribers.
Remember it's you that your fans want to see, so make sure you give them photos worth coming back for more. In answering how to get Onlyfan subscribers for free, you should always know to plan.
Have you seen: 9 Unique Programmatic Advertising Platforms
5. Reply to the comments and likes on yesterday's posts.
You won't have fans if they don't love you as a person. And quite honestly, nobody likes a snub. You should try as much as you can to reply to comments and likes on your posts. Find a way to keep your audience engaged. After a while, word gets out and you find your subscriber following would increase.
6. Answer your direct messages
You shouldn't leave your direct messages out at all. We know you have a busy schedule but try as much as you can to answer your direct messages.
How to get Onlyfans subscribers for free?

1. Use social media
Almost everyone uses social media. Choosing which platforms to use to promote your OnlyFans may seem hard because there are so many. Twitter, Instagram, and Facebook will be where we put most of our attention.
When it's OnlyFans vs. Instagram, what can you post? Is it okay to post naked pictures or videos on Reddit, of all places? Let's look at the three most popular social media sites to get a good idea of what kind of content is acceptable and what is not:
Facebook and Instagram

You can promote OnlyFans on both of these sites, but you have to be very careful about what you post (especially if you are using photos or videos).

If your OnlyFans sells or streams adult content, you need to be subtle. This can be hard, but "Check out my OnlyFans" or something similar is a good place to start (followed by an attention-grabbing image). You can put a link to your OnlyFans in your Instagram bio. You can tell people about it in an Instagram post or story and send them to your link or get them to "swipe up" if you are using Instagram Stories.

Twitter

Twitter is the best choice here because it is one of the largest social media sites that let adults post content. Twitter has a feature that can filter out or block adult content, which is good news (unless the user changes their settings). Unlike Instagram or Facebook, you can post content that makes you look naked without getting in trouble.

If you can say something about your OnlyFans in less than 140 characters, Twitter might be the right place for you. Also, many adult performers who use OnlyFans these days use it as their main tool.

Reddit

Reddit is another social media site where you can post NSFW content. You can set it up like Twitter to show this kind of content. Also, you can make a sign to let people know that your content may be sensitive because it has such content (the same as Twitter). If you post there often, you might get followers who could later become paid subscribers.

YouTube

YouTube has a place to watch videos. So does OnlyFans. Who wins when Onlyfans goes up against YouTube? OnlyFans beats YouTube hands down when it comes to adult content since YouTube has rules about that. But you don't have to have adult content on your OnlyFans site to be successful.

You can have a big following on YouTube and use OnlyFans to give your subscribers extras they won't find anywhere else on social media. It can be extra videos, PDFs, digital products, and a lot more. You can, of course, add a link to OnlyFans to your profile or the description of a video.

TikTok

TikTok is very popular, so it's another great way to get people to visit your page. The only problem is that it doesn't like it when people talk about adult content, and if you do it too obviously, they would ban you.
2. Go to Ohh.me
Today, you can put all of your OnlyFans and social media links in one place. Ohh.me is a new tool that you can use for free to host links to all of your profiles in one place. The name is also easy to remember, so it's easy to put it up everywhere.
Once you've added all your links and started sharing your Ohh.me profile, your followers and subscribers from one platform can also follow you on another. It's also a great place to put your OnlyFans. Will you get more people to sign up?
3. Adult cam sites- (If you create adult content)
Now, if you make adult content, this is probably one of the best ways to get people to know about your OnlyFans. Even more so if you can spend some time on it every day. It works well for men, women, and trans creators, and it's another way to make money.
If you regularly stream shows on cam sites like Chaturbate, you can use that to get people to check out your OnlyFans page. There are a lot of people on Chaturbate who always watch live broadcasts. So it's a great place to share any extra content you may have.
4. Shoutouts and cross-promotion
One of the most common ways to get people to visit your OnlyFans page is to use shoutouts, which are like cross-promotions. This doesn't mean you should start spamming other OnlyFans pages and ask them to link to yours. That's not going to work.
Instead, start by finding profiles that go well with your own and getting to know them. Promote them. Don't go crazy, because your main goal is still to get your content live, but share a link to them now and then. Make sure you also message them to let them know you've seen their page and like it, so you've shared it with your fans.
Some will then start to shout back. Some won't. That's fine, you can't make them. But keep in touch with the people who do promote you, and do the same for them every once in a while. Over time, you'll build up a network of profiles that you can cross-promote, and fans will start flocking to sign up to you.
Best Sites To Buy Onlyfans Subscribers And Likes

The best sites to buy Onlyfans subscribers and likes are-
UseViral has made a name for itself in recent years as one of the best sites to grow your profile. Their page shows that they have helped many social media users grow their fan bases a lot. This makes them stand out.
They will help you get more subscribers and likes on Onlyfans and make your account better. To use their service, you must first choose the platform you need help with. It is one of the best sites to buy Onlyfans subscribers and likes.
Features
UseViral gives you features that are 100% safe and well-known customer service in the industry.
UseViral's features are safe, work well, and are easy to use, even for people who are using the service for the first time.
The site has customer service agents who are quick to respond and ready to help.
UseViral uses the most up-to-date encryption technology to keep your personal information and payment information safe.
Another important feature is that you can ask for and be sure to get your money back in full.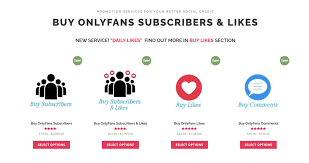 Do you want to work with a website known as the best global partner in the business and guarantee the best prices? BuyFansSubs is one of the best sites to buy onlyfans subscribers and likes. Then you don't have to go far. You can find all of these and more on BuyFansSubs.
Features
Their features cost anywhere from $24.90 to $2,999.90, depending on how many times you want to buy them.
You can get a package from the free account, where you can get subscribers for life until you're ready to switch.
On the paid account, you can get subscribers for 12 months right away.
It is easy to use
It has great customer service
ACC Farm is a great place to buy OnlyFans subscribers because it has a lot of benefits that you won't find anywhere else. One of these is that they can help you with instant delivery, which makes it a lot easier to get subscribers quickly. ACC Farm is one of the best sites to buy onlyfans subscribers and likes.
Features
They have support available 24 hours a day, 7 days a week, so you can talk to them about your needs at any time.
You can see how they work on their homepage.
They are completely secure in every way, so you don't have to worry about whether or not the people who sign up for your list are real.
They also have different price ranges depending on what you need and how much money you have. If you need another reason to use them, you can check out their ratings on Trustpilot.
Many websites can help you build your profile on Only fans. Many content viewers are more likely to have an interest in your content if it has a lot of subscribers and gets a lot of likes. If you're looking for a site that can help you do this, Appsally is a good choice. It is currently one of the best sites to buy onlyfans subscribers and likes.
Features
Developers are working on the Appsally website who cares about its growth and want to make it better.
They have everything they need to give content creators the best customer service possible
The marketers on Appsally can help you grow your list of subscribers because they know how people who want to join your list think.
They give the best service and services that help businesses grow.
The company also has benefits like SEO, building websites, and more.
If you want to see more comments on Onlyfans posts, you can use the site's search bar to find a service that fits your needs.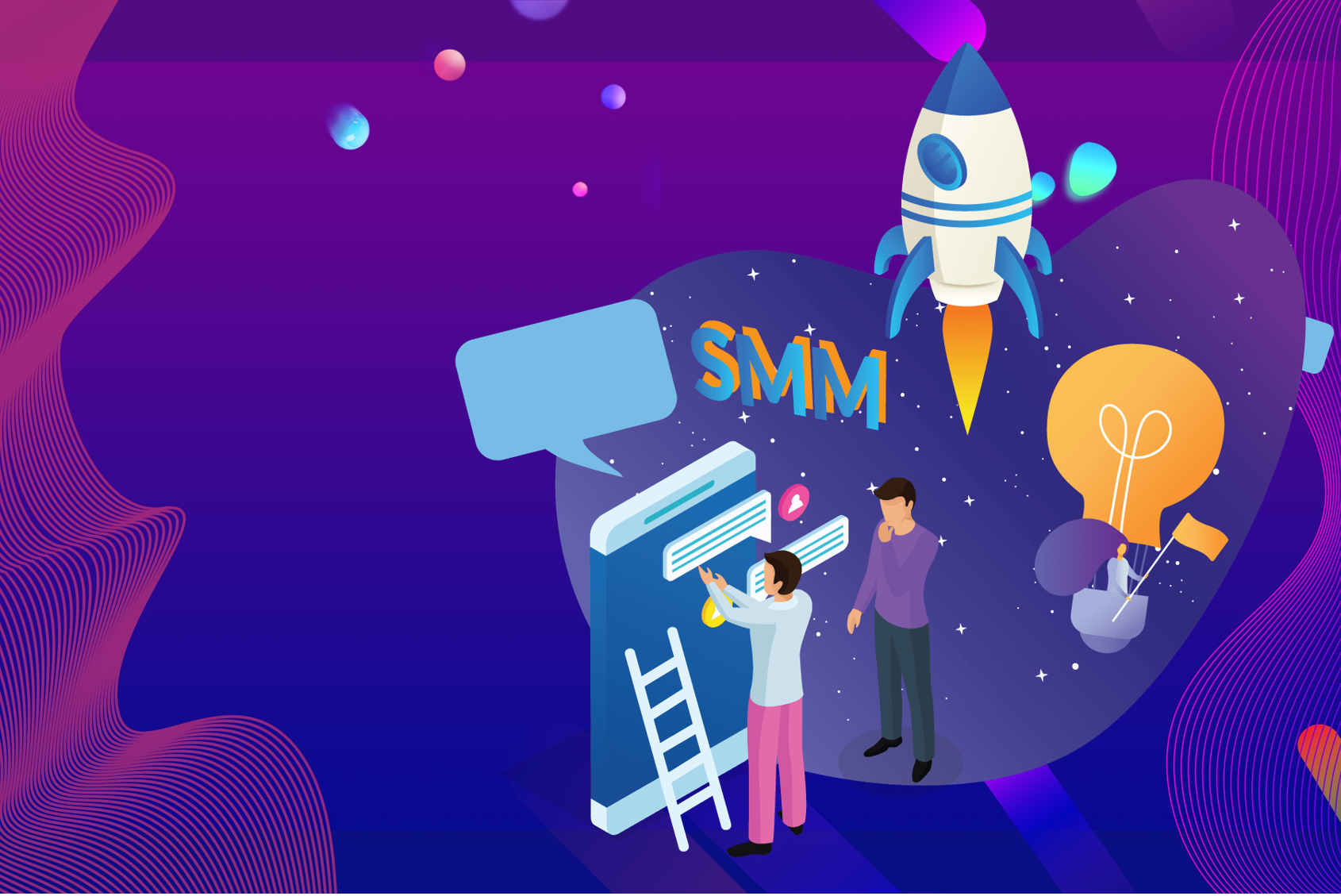 Plugviews is one of the best sites to buy onlyfans subscribers and likes. With Plugviews, it's now easier to buy subscribers and likes on Onlyfans. This service is best for you if you want to make subscribers more likely to trust your profile and make as much money as possible from your content.
Features
OnlyFans like from Plugviews, don't come from bots or SPAM accounts.
All of the features you buy from Plugviews come from real, verified profiles on Onlyfans.
Each pack comes with a bonus, which can be different for smaller purchases but is high for packs that cost more.
If you remember that all plug views need to process your order are your correct Onlyfans profile URL or a link to a free trial.
00 likes per post (unlocked posts)
There is a non-drop option with a guarantee of 365 days.
Time to start: 0-24 Hours
Speed of delivery: 500 to 1,000 per day
You can also cancel your order if you're unhappy with the speed or quality, as long as it hasn't finished yet.
Is It IllegalTo Buy Onlyfans Subscribers?

No, Getting more followers and subscribers on OnlyFans is one of the major reasons for being on the platform. There is nowhere in their policy where it's wrong or illegal to buy onlyfans subscribers. They understand it's a business, so you gotta do what you gotta do.
FAQ
Where can I find OnlyFans Promotion?
Good places to buy OnlyFans Promotion are Instagram pages and influencers. Their email addresses are usually in their bios, so you can ask them how much they charge for feed posts.
How can I get more OnlyFans fans?
You can buy promotions on OnlyFans from other creators, and you can also promote your OnlyFans on Twitter, Reddit, Instagram, and other OnlyFans profiles.
How can I get as many OnlyFans subscribers as possible?
You can get more money from your fans if you look at your mass message statistics to see which ones did the best.
What can I do to get more people to join OnlyFans?
On Twitter, pin a picture of yourself with your OnlyFans link. Then, go to the page of a top OnlyFans creator and look through her followers to like random tweets from guys who follow her.
How do I make money on OnlyFans?
You can make more money on OnlyFans if you send out PPVs often and get new fans who are always excited to see new content.
Conclusion
Statistics from social media show that almost everyone who wants to make something out of their social media page buys likes, followers, and engagements to build their profile and make money from it. The same is true for OnlyFans, where the best way to grow your account is to buy Likes and Subscribers. We hope that from this article, you have learned how best to boost your onlyFans account.
If you liked this article, then please subscribe to our YouTube Channel for WordPress video tutorials. You can also find us on Twitter and Facebook
Since you are still here, you should check out: Best Unique Productive Personal Assistant Apps