Edukoya is an Africa-focused e-learning platform focused on providing quality secondary education in Nigeria through technology. The edtech startup has raised $3.5 million funding, the largest pre-seed round to be recorded for an edtech company in Africa.
The pre-seed round was led by Target Global with notable participation from angel investors including European and African founders such as Shola Akinlade – CEO and co-founder of Paystack (acquired by Stripe), Babs Ogundeyi and Musty Mustapha – founders of Kuda, Brandon Krieg and Ed Robinson – founders of Fintech Stash and Raffael Johnen – CEO of Aux Money among others.
The funding round, according to Edukoya, would be used to transition the edtech startup, which is currently operating in beta, to transition from beta to live launch in 2022.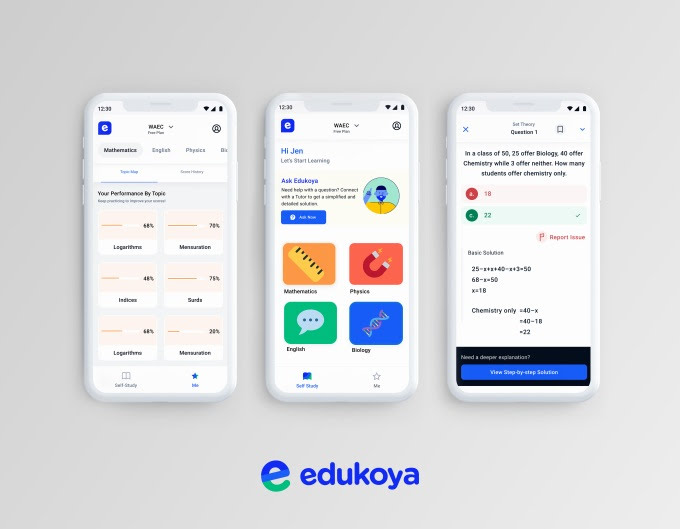 It will also help in the quick expansion of the team, the growth of its user base and the building out the technology for the platform. This includes support for its Pan African and European developer hubs.
What is Edukoya App?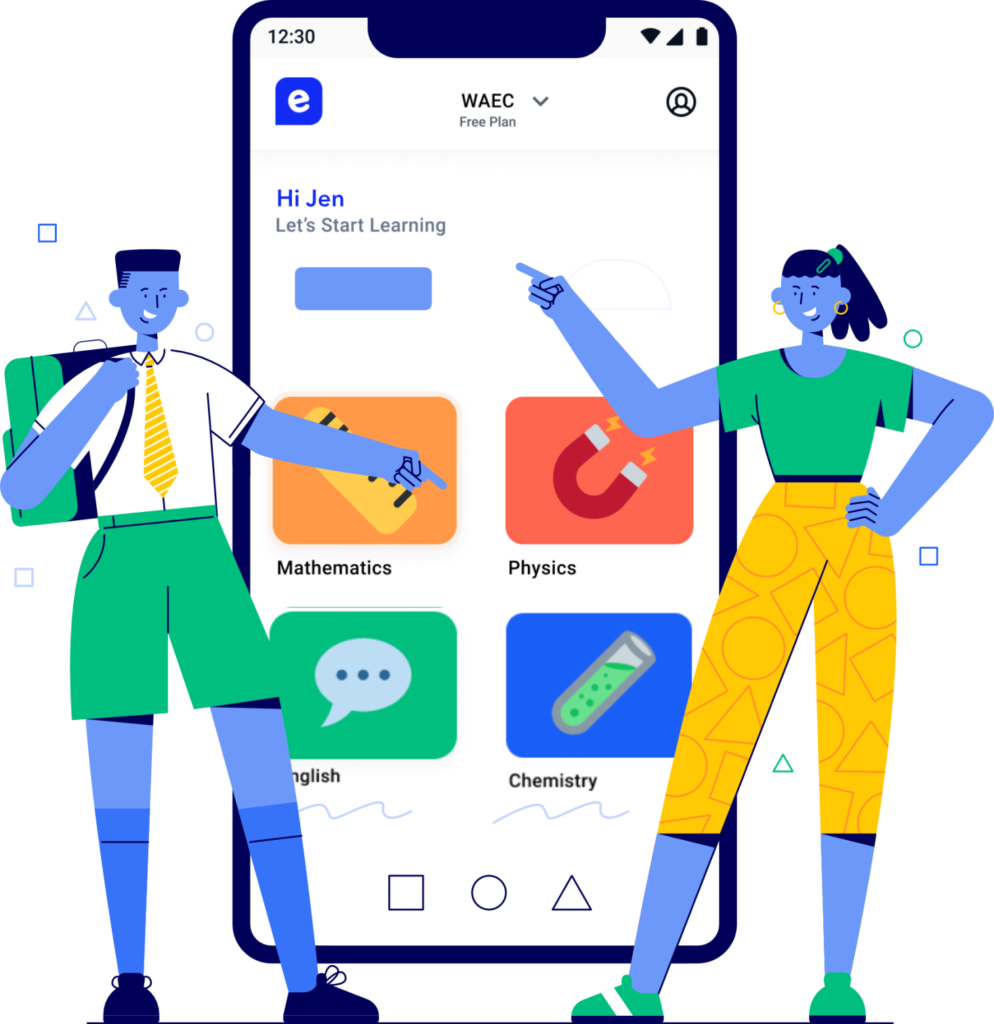 Edukoya is a FREE learning app and exam preparation platform for secondary school students built to help students and learners study smarter, better and faster in order to ace exams like WAEC, NECO and JAMB. The platform helps students get high scores in school and university entrance exams in Nigeria.
Edukoya was launched in December 2021 by Honey Ogundeyi who also serves as its CEO. The mission of the e-learning platform is to build the world's largest online learning platform for Africans by making high-quality learning materials and support to be more accessible and affordable.
Honey Ogundeyi has built other successful startups before creating Edukoya. In 2014, she founded Fashpa, a Nigerian fashion e-commerce store. Her professional career spans consulting and managerial roles at McKinsey & Company, Ericsson, Google and UK-Nigeria Tech Hub.
Ogundeyi was also the founding CMO of Kuda, the Nigerian 'online-only bank of the free' founded by Babs Ogundeyi. He also happens to be one of the angel investors in this round; others include his co-founder Musty Mustapha, Paystack CEO Shola Akinlade, Stash founders Brandon Krieg and Ed Robinson, and Aux Money CEO Raffael Johnen.
What you should know about Edukoya
According to data from the World Bank, African households spend about 25 percent of their annual GDP per capita on education. Getting quality education in Africa is still a far out dream to millions of people on the continent. Edukoya offers a free, alternative, online learning platform.
According to the African e-learning platform, its app was the 2nd most downloaded education app in Nigeria in its launch week. Quality education is expensive in Nigeria and in the face of harsh economic realities, trying a free alternative won't be such a bad idea.
Also, 96% of students who use Edukoya have reported receiving higher grades than they usually get. The edtech platform is a 24×7 learning companion you can call when you need help with studying. Tutors can explain concepts and homework, give instant feedback and prepare for tests and exams, all of these made possible on the app.
The edtech startup is also reinventing how African students learn in this digital age of internet access and smartphones.
The Edukoya app has an inbuilt data-enabled question bank, individual performance tracking system, world-class teachers, innovative technology and data science to deliver personalized learning experience across grades.
What the edtech startup is saying
Honey Ogundeyi, Founder and CEO of the edtech startup said the vision at Edukoya is to redefine online education for the next generation of Africans.
"Africa has the fastest-growing school-age population globally, with over 260M students and counting. Our goal is to democratize access and make high quality instruction and content accessible and affordable to every student, regardless of where he or she lives on the continent"
Lina Chong, Investment Director at Target Global also Speaking on the pre-seed funding…
said the VC is delighted to lead this investment and partner with the impressive team of education technology pioneers at Edukoya.
"Edukoya's mission to provide better quality to millions of African Students, combined with the team's ability to execute on this ambition, left an immediate impression on myself and the whole team at Target Global. Their business has the potential to unlock learner potential and improve lives across generations," she said.
Conclusion
You should know that Edukoya is quite different from the other edtech startups currently operating in Nigeria, Most of these platforms focus on grades 1-12. Edukoya instead is looking at things differently. Its platform is only available to students in grades 10-12, the category of learners taking exams into higher institutions.
The pre-seed funding is also expected to help accelerate its product and technology as well as expand its online curriculum content coverage and on-demand tutoring feature for secondary school learners.
The startup has offices in the United Kingdom and in Nigeria. You can download the app on playstore and have access to all the cool features.
If you enjoy this article, kindly share on WhatsApp groups, telegram channels and your social media platforms. Thank you.
How Prospa is building Neobank for small businesses and freelancers in Africa
If you liked this article, then please subscribe to our YouTube Channel for videos. You can also find us on Twitter and Facebook.