Domineum Blockchain Solutions Ltd was selected as the Emerging African Blockchain Company of the Year at the 11th edition of the African Achievers Awards held at Kensington Palace, United Kingdom, on Friday 17th, December 2021.
The African Achievers Awards are one of Africa's most prestigious awarding bodies which honors great African achievers – including African leaders, young achievers, and community builders to captains of industries, whose works have had a meaningful impact on building Africa.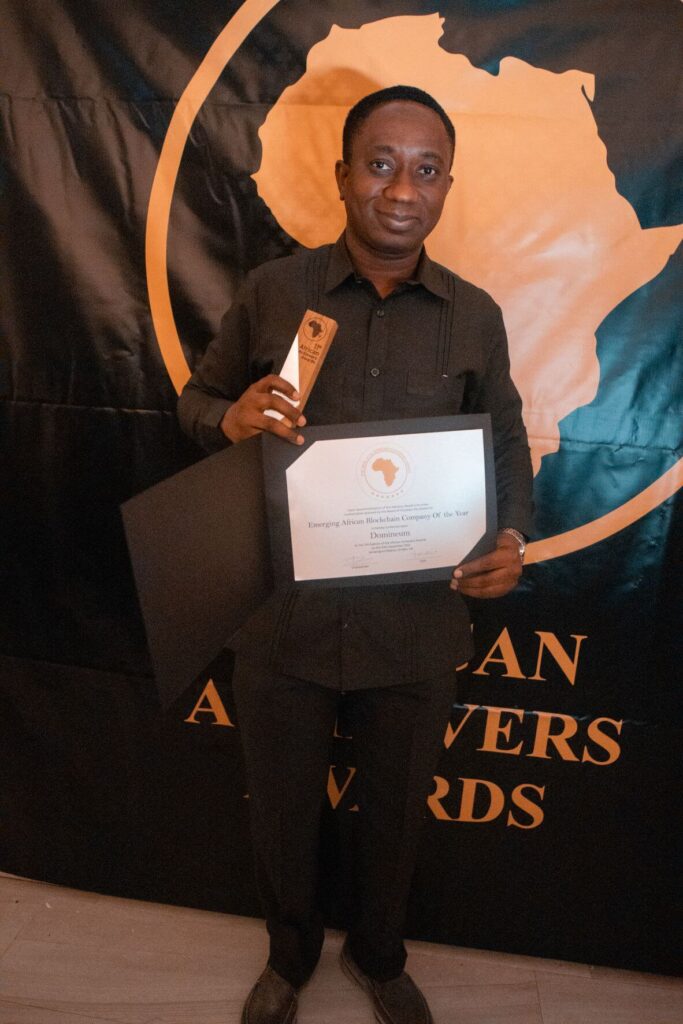 The Theme for the 2021 ceremony is: ''Initiating Diaspora Investment for a diversified African Economy''.
As winner of the Emerging African Blockchain Company of the Year award, Domineum Blockchain Solutions is a Distributed Ledger Technology company that provides Blockchain-as-a-Service. It was established to assist Governments and Companies integrate Blockchain into their operations. Headquartered in London, the company's R&D facility is located in San Francisco, USA, and its technology resource centre is situated in Tallinn, Estonia.
The Awards ceremony over the years has become established as one of the biggest gatherings of influential and global African achievers on the continent.
Prior to the awards, an international colloquium was organised on Thursday, 9th December, which was held at the University of Cambridge.