If You Can Dream it, then you can definitely fund it. That's what MoonPay just did after an eye-popping, jaw-opening $555 million Series-A financing round. One of the largest Series A funding by any startup in the world.
I'm going to be sharing with you the most unexpectedly largest series A funding in 2021 that got everyone both in and out of the Crypto universe talking. MoonPay is just a three-year-old payment infrastructure crypto company that enables people to buy and sell cryptocurrencies using their credit cards, bank transfers, mobile wallets, and other regular means of transacting online.
The MoonPay series A round, Led by Coatue and Tiger Global with participation from Blossom Capital, Thrive Capital, Paradigm, and NEA. The crypto startup has blasted off to a whopping $3.4 billion in valuation after it secures $555 million in its first-ever investment round. Most of the funds raised will be used to increase its staff base, add more payment features, and also channel the startup's expansion effort.
What they are saying
Speaking on the round MoonPay's co-founder and CEO, in a blog post…
"This historic financing round is a vote of confidence for what we're doing and where we're headed next. It's proof that people believe in our ability to bring the next billion people to crypto, a waystation to our final destination: the moon," said Ivan Soto-Wright,
John Curtius, a partner at Tiger Global, said:
We spoke to many of the company's customers during diligence who highlighted Moonpay's compelling user experience and expressed conviction in the company's market leadership. Moonpay has already established itself as an iconic company as it better enables the world to participate in the crypto economy.
Also Matt Huang, Paradigm co-founder speaking on bringing a billion people into crypto :
Crypto is growing rapidly, but bringing aboard the next billion people requires services that make it even easier to access. MoonPay has built a simple and secure way for people globally to participate in this new economy.
How Does MoonPay works?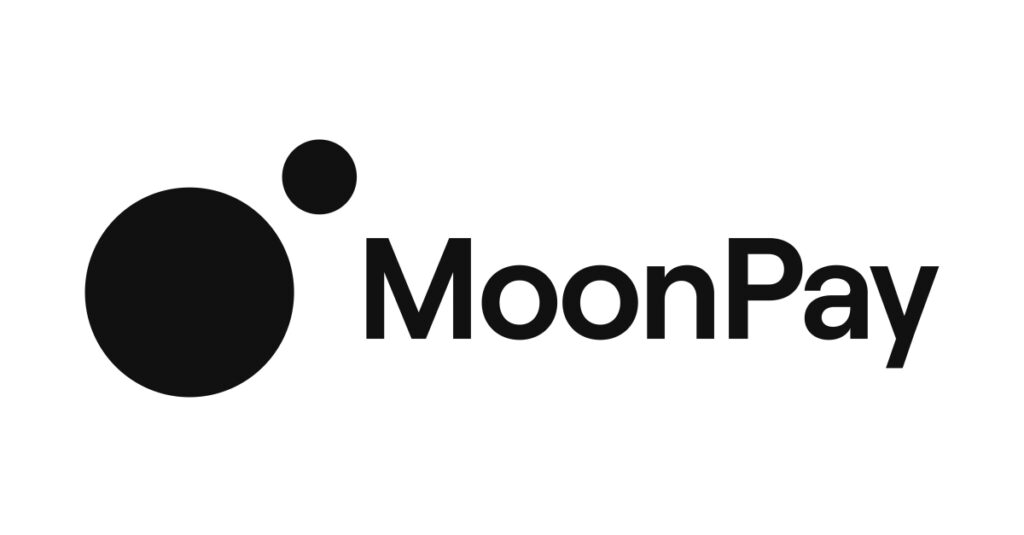 MoonPay's payment infrastructure enables its users to exchange traditional fiat currencies and cryptocurrencies for each other using all traditional payment methods, including debit and credit cards, Apple Pay, Google Pay, and Samsung Pay. The platform supports more than 90 major cryptocurrencies and over 30 global fiat currencies.
MoonPay has laterally been bootstrapped since its inception in 2018, the Miami-based crypto fintech firm has operated profitably since its founding, it has processed more than $2 billion in transactions to date.
Founded by Soto-Wright who started his entrepreneur journey on the institutional side of finance before quitting to found an automated savings startup that was later sold. Soto then teamed up with MoonPay's co-founder Victor Faramond to address the limited functionality of crypto wallets at the time. Their amazing innovation attracted the attention of Bitcoin.com, which at the time also wanted to make it easier for customers to buy bitcoin, their interests aligned together and in 2019, the first MoonPay integration was created.
MoonPay basically takes care of the Know-Your-Customer (KYC) checks to verify a customer's real identity, the crypto startup does this by partnering with vendors around the world to ensure compliance with local regulations. MoonPay also bears the time and financial costs and implications of potential chargebacks or fraudulent crypto transactions.
MoonPay Expansion Plans
In the words of MoonPay's CEO,
"There are companies that can help us move faster in certain geographies or help improve certain components of the infrastructure stack," Soto-Wright said. "We want to bring a billion people into the crypto economy by 2030. We can do that faster by partnering with other companies."
MoonPay says its transaction volume has increased by 35 times since 2020 and the staff has grown from five to over 130, as its plans to add more talents.
With these funds, Moonpay will conveniently begin its expansion plan, investing in employing more talents and developers for its team and planning to add and create more functions for its platform. The focus of the fintech company is a suite of tools for customers.
For cryptocurrency exchanges and wallets to provide fiat on-ramping services, they must comply with a series of rules that include Know Your Customer (KYC) and Anti-Money Laundering (AML) regulations.
Moonpay also wants to help ease the sometimes difficult KYC process by providing a third-party solution so companies can focus on business while it takes care of KYC, payment processing, crypto liquidity and delivery, fraud prevention, regulatory licenses, ecosystem identity verification, and custom checkout flows. The crypto company will also be looking at the option of mergers and acquisitions.
MoonPay NFT ambitions
"The next stage of where we're going is really trying to focus on a newly emerging movement around [non-fungible tokens], which we think are going to be a very big area where more and more people will be onboarded into the crypto economy," Soto-Wright
Needless to say, MoonPay is currently working on a way to cut down on the checkout process on NFT marketplaces. MoonPay has started to roll this product out in beta testing with several partners, including OpenSea, Binance, and Dapper Labs. With a $555 million series A, you might just be seeing the best of MoonPay in the crypto universe.
You can read up on other crypto-related stories here