Cryptocurrency has suddenly became the talk of most people but to some, they are yet to figure out the best cryptocurrency to invest in 2022 and in the future.
The first cryptocurrency, Bitcoin made its first appearance in the world in 2009 and has made an incredible surge between those past few years. No doubts that most people have made many gains buy/selling, mining Bitcoin. This Cryptocurrency (Bitcoin) is also the world's best cryptocurrency to mine as of the present time.
It is also noted in the Google search engine that people have searched "best cryptocurrency to invest in 2020" a lot. We decided to run a small survey from a few Facebook groups and we came to find out that people are really interested to know the best cryptocurrency to invest in 2022.
Luno, one of the best cryptocurrency platforms in Africa have also stated that they had a lot of people signing up on their platform seeking to invest in cryptocurrency especially signing up for the Ethereum wallet.
Best Cryptocurrency To Invest In 2022
Bitcoin: The world's most popular Cryptocurrency which made its first appearance in 2009 as a reward for miners. Bitcoin later grew to the price of $11 for a bitcoin, has made a huge increase over the years to about $9000 dollars for a bitcoin in our present day.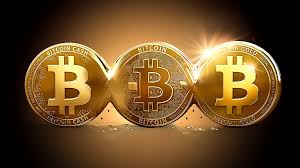 This crypto was a big catch for miners initially but recently not that great. It has also been predicted by experts that the bitcoin might increase to about $15000 or more for a bitcoin since it has recently completed its 3rd halving in history.
Buying more bitcoin now is great for Cryptocurrency business persons and investors considering the fact that it might witness another massive surge in history.
Ethereum: Another Cryptocurrency making headway since its appearance, Eth, as it is shortly called, is the second Cryptocurrency after Bitcoin sold about $212 per Eth. According to the African Cryptocurrency broker company luno, Ethereum has become the most purchased Cryptocurrency from people in Nigeria, Africa, and around the world. It has been predicted that Eth might as well increase more during the year to about $1488 or more per Eth.
Ethereum can also be used to transfer value. But it may not be the best store of value, because Ethereum does not have a maximum supply. Currently, there is more than 100 million Ether in circulation — with more being created each day.

cryptomaniaks
"Ethereum is clearly a competitor to Bitcoin, bearing in mind that the combined market capitalization of both is way south of the market capitalization of some of the world's biggest companies, there is room for both at present, and for now, Ethereum won't "overtake" Bitcoin."
Litecoin: This Cryptocurrency is said to be the silver of Bitcoin created in 2011 and often said to be affected by the bitcoin increase and decrease. Though Litecoin has suffered a lot of decrease in the past due to its code and algorithm, Litecoin has been predicted to increase to about $100 between 2020 and 2021 buy Cryptocurrency experts.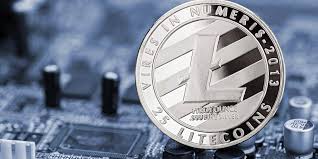 Litecoin was created to solve the problems Bitcoin had lags on, and have about 82million Litcoin supply limits which is over 4 times bitcoin with easy transaction flow which happens in less than 2 minutes other than Bitcoin which takes about 10 minutes. Litcoin also has a cheaper transaction rate and flow.
This Cryptocurrency (Litecoin) was a clone of the Bitcoin with little change on the code and algorithm which is said to be the reason why it is being affected by the Bitcoin.
Recently the Africa popular Cryptocurrency broker company, Luno decided to include Litecoin to its platform and is being sold presently for $42-$43 per Litecoin.
From our research, these Cryptocurrency are the best to invest in, though it's being said that a lot of factors are affecting them including the world recent pandemic (The Covid-19). Experts across the world have predicted these digital currencies to bounce back immensely after the Covid-19 which makes them a great idea to invest in during this period.
Tell us what you think about these currencies in the comment section and we will get right to them. Cheers!!