Andela Company going fully remote after laying off 10% of its staff over COVID-19 uncertainties which happen to be the third round of layoffs in the last 9months at the company.
Andela an American software talent company with operational campuses in Africa including Nigeria is reportedly closing off its offices in Africa and also selling off their assets, afterward, it got out that the company has previously laid off 135 employees which are about 10 percent of their workforce, also recorded not to be the first nor second lay off.
This was, at least, the third time in 9 months that the company had triggered an exodus of some sort within its ranks. But the most recent wave of layoffs was swiftly followed by some big changes which Andela has now implemented due to concerns related to the global pandemic.
Andela is also keeping any "sales office" open in any location. This quashes earlier speculation that the company was looking to retain at least one office in either Nigeria or the United States. The company also announced a bold plan to go completely remote.

"This week, we announced at an all-hands that we are going to be a remote-first company. While we've always been a leader in distributed work, we've now proven that we can operate fully remote by delivering excellent work to our customers over the past couple of months"

Andela CEO, Jeremy Johnson, had revealed in a Medium post published on May 8.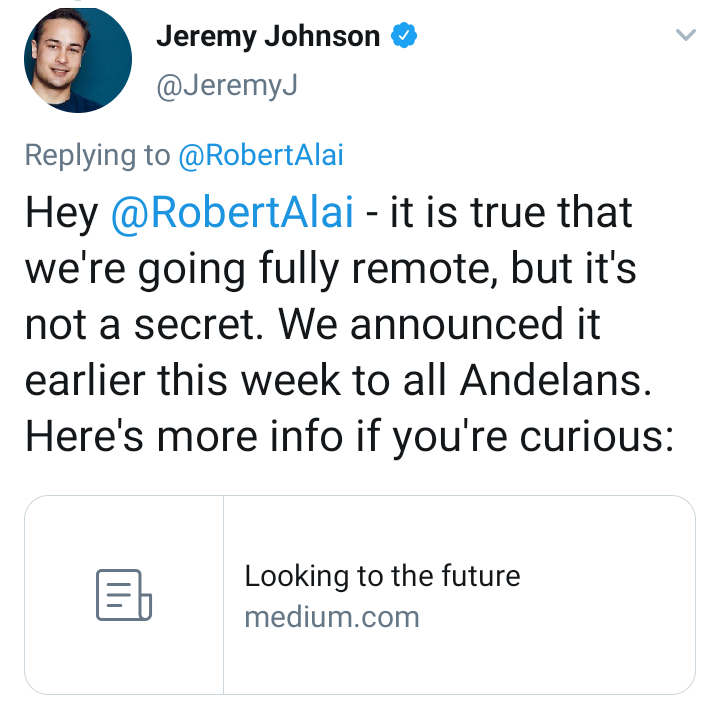 The company said they are now fully remote in all their locations (US included).
"As we have now moved to a fully remote model, we have moved out of our physical leased offices in all locations and all Engineers and Enterprise Staff are working from home."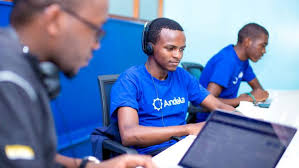 In the earlier-mentioned Medium post, Johnson said, "Moving forward, we will expand the network to include top engineers from across the continent, and eventually around the world — and we won't require engineers to be full-time employees to apply for opportunities."
Talking about the change to remote work Andela said, "We have been at the forefront of remote and distributed work for years, and switching to being a fully remote global organization has been an interesting but challenging transition.
What this means for the Future of Andela
Their initial strategy is to identify high-potential talent on the African continent, train them in software development (with a heavy emphasis on remote work and soft skills), and then place them as full-time distributed engineers. They have seen an opportunity to build a business while investing in talent creation across Africa, and that's exactly what they did and all this will be done remotely from their home which means Andela won't be holding physically again or at least in the near future as we see it.
Employees can be as or more productive, and teams can connect, collaborate, and communicate in new ways. Employees are free from grinding commutes.
Managers realize that they can access expanded labor pools. CFOs see opportunities to reduce office costs. This newfound openness to remote work is further accelerating interest in distributed staff augmentation.
We are not sure yet about Andela Fellowship continuity in the near future but what we are sure of is that Andela won't be going for junior Developers, at least not in the next 5 years.
Founder institute application is on, you can still apply here