Continuing the funding extravaganza in the Nigerian tech Industry, African Leading cable and data center service provider, MainOne is set to be acquired by United State-based internet connectivity company, Equinix.
This acquisition will become Equinix's grand entry into the African telecoms and data market space.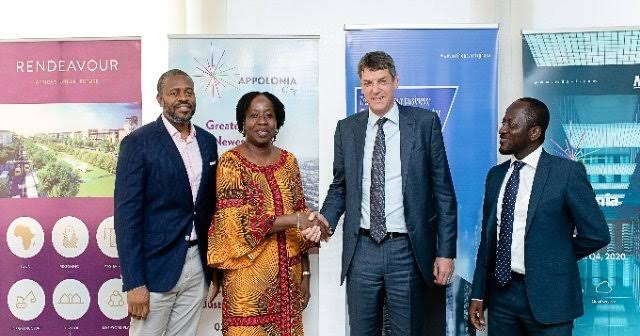 According to information reaching techibytes from Equinix, the deal which is said to be around $320 million in value, joining our list of Nigerian companies that have raised funding in 2021.
It is also expected to reach final agreement by the first quarter of 2022, after both parties are satisfied with the conditions and obtain all requisite regulatory approvals.
What is MainOne?
MainOne is Nigeria's biggest connectivity mastodon, a Cable Company Ltd. that provides telecommunications services. Founded in 2010 by Nigerian femtech entrepreneur, Funke Opeke. MainOne was the first private company to lay submarine cables in Africa (7000 kilometers).
The cable and data center company owns and operates a subsea network which runs from Nigeria to Portugal in Europe. The cable company also boasts of owning 1,200 kilometers of terrestrial fiber optic networks that provides high-speed internet connection to more than 800 businesses in Lagos, Edo,Ogun and other Southern states in Nigeria.
It also has a growing list of high ranked data facilities and digital infrastructure that are fully operational in Lagos, Accra, and Abidjan. These facilities provide access to key Internet exchanges that reduces latency when accessing the Internet.
The Company offers wholesale broadband connectivity services through a system of cable networks and fiber optic facilities to thousands of businesses.
MainOne serves telecommunications operators, network service providers, governments, large enterprises, and schools throughout West Africa and outside Africa.
Details of MainOne acquisition deal
The MainOne-Equinix acquisition deal reportedly will be handing out 64,000 gross square feet of space to global digital infrastructure company Equinix® (the company's data center arm), with 570,000 square feet of land for future expansions.
MainOne's facilities reportedly generate approximately US$60 million in annual (Q2'21LQA) revenue with a purchase multiple of approximately 14x EBITDA.
This move will provide MainOne access to Equinix's infrastructure which includes 327 data centres across 27 countries.
The spiral growth of data consumption in Nigeria and Africa is amongst the fastest in the world, and MainOne's digital infrastructure, customer relationships, partner ecosystem and operating capability will help extend Equinix's reach and bolster opportunities for customers in Africa and throughout the world.
As part of the acquisition arrangements, MainOne's top management are to keep their roles while Equinix will acquire MainOne and all its assets with an all-cash transaction at an enterprise value of US$320M.
It was also agreed that all members of the management team, including CEO Funke Opeke, will continue to serve in their respective roles. While Equinix will also be inheriting MainOne's nearly 500 employees.
What's next for MainOne?
According to an inside source, the venture acquisition of MainOne will serve as an expansion strategy for Equinix into the emerging and evolving African telecom market. Subject to regulatory approvals and other closing conditions, the acquisition is expected to close by Q1 2022.
"MainOne's leading interconnection position and experienced management team represent critical assets in our aspirations to be the leading neutral provider of digital infrastructure in Africa," says Charles Meyers.
CEO of MainOne Funke says she Opeke believes this acquisition would accelerate the company's long term vision to grow digital infrastructure investments in Africa.
What you should know about Equinix
Equinix is one of the biggest players in the global connectivity service industry. Founded by Jay Adelson in June 1998, the company is a leader in global colocation data center market share, with 229 data centers in 27 countries on five continents.
Equinix is also a public trading company currently valued at $73 billion and its annual revenue in 2020 was about $5 billion. You should know that Equinix has been on a spending spree and acquisition mode for a while now and MainOne is not just the first company to be acquired.
In October 2020, the digital infrastructure company acquired 13 data centers in Canada, making it one of the leading data center providers in the country.
In Q1 2021, it closed the acquisition of GPX India for $161 million, which provided it access to two world-class data centres and, of course, India's huge market.
"Equinix will accelerate our long-term vision to grow digital infrastructure investments across Africa. With similar values and culture to what we have jointly built in twelve years, Equinix is the preferred partner for our growth journey.
The MainOne team is excited about the partnership created through the acquisition, and we look forward to building our next chapter together."