In this article we will talk about what 5G is, it's benefits, its implementation in different countries and the big question – Nigeria's readiness for 5G.

5G is the next generation of mobile broadband that will eventually replace, or at least augment, your 4G LTE connection. With 5G, you'll see the exponentially faster download and upload speeds, imagine streaming a Netflix HD movie in 3.6 seconds!
Also, the time it takes devices to communicate with wireless networks, will also drastically decrease.
While 5G literally means the fifth generation, 5G technology also means a new future for the world.
Some interesting benefits of 5G:
5G speeds will range from ~50Mbit/s to over 2Gbit/s at the start and are expected to grow to even 100Gbit/s, at this amazingly fast speed, there are some fascinating benefits already manifesting in some areas:
Remote surgery
Beyond speed, the biggest benefit of 5G is its low latency or the short lag time between a device pinging the network and getting a response. While not necessarily noticeable, there is a lag with 4G LTE. A 5G network virtually eliminates it, meaning a surgeon may not need to be in the same room as a patient in the future.

Ericsson, working with startup NeuroDigital Technologies and doctors at King's College London, used a dummy patient to demonstrate how a surgeon could use a VR headset and special glove to control a robot arm that would perform an actual operation in another location.
The glove was fitted with haptic feedback motors that buzzed when you touched the dummy's organ, giving you the sensation that you were actually touching it.
Companies are calling this idea the "internet of skills" that would enable you to transfer your expertise over a great distance in real time using robotics and haptic feedback.

Without the real-time 5G connection, the whole setup would be impossible.
Self-driving cars
For those that are enjoy the luxury of sitting at the back sit of the car, while someone drives; surprise! Soon and already in some countries cars would successfully drive themselves.
While companies like Google and Uber are investing in self-driving cars now, many in the industry don't believe a fully autonomous vehicle is possible without a 5G network.
Gaming
A word for the gamers, 5G will change your gaming experience. For starters, game downloads will be quicker.
With games like Injustice 2 and Valkyrie Profile clocking in at over 1GB, most gamers today will likely wait until they're connected to a Wi-Fi network before downloading them. This is primarily to save data, but another factor is that over 4G, the download takes longer, and would wreak havoc on your phone's battery.
5G looks set to increase the size of data plans too. Take EE for example. It currently offers 5G with two data packages – 30GB per month, or 60GB per month. The 4G packages meanwhile, range from 250MB through to 50GB per month.
With 5G resulting in more data and faster downloads, a 5G gamer dropping 1GB and a few seconds of time spent downloading, shouldn't leave their data plan or battery breaking a sweat.
Many mobile games today also require an in-game internet connection too. Tracking your score, fleecing you for gems and other in-app purchases, or logging you into a battle royale arena to compete against other mobile warriors Fortnite-style – all these require a connection, and have historically resulted in long wait times.

In a nutshell, the main, obvious benefit of 5G and more speed can be summed up in three words: no more waiting.
Recently this future has been unveiling itself in some countries:
South Korea
South Korea has secured around 4 million subscribers onto its 5G networks as of October, the Ministry of Science and ICT said.

The country's tech ministry added that the country had 3.98 million subscribers as of October, which was a rise of over 516,000 subscribers from the previous month.

SK Telecom has the most 5G subscribers with 1.77 million, followed by KT's 1.21 million and LG Uplus' 1 million.
A minimum of half a million new users have been signed on every month since 5G networks were deployed back in April.
It saw the highest rise in subscribers in August, when Samsung Electronics launched its Galaxy Note 10 5G smartphone, whereas 900,000 new subscribers were added on the launch month, and 700,000 were added in September.
USA
T-Mobile launched its nationwide 5G network on December 2, 2019, and continues to add more locations to its 5G coverage area. The Metro by T-Mobile prepaid service started offering access to the 5G network on December 6, 2019.
By September 2018, T-Mobile had implemented its 5G backbone in over 1,000 cities in 36 states. In early 2019, T-Mobile confirmed that on the 600 MHz spectrum, one 5G tower can transmit signals over one thousand square miles.
Compared to millimeter waves which cover a very small area, low-band waves can blast 5G coverage over hundreds of square miles from just one cell tower.

Users can one day expect to achieve an average download speed of 450 Mbps, with maximum 5G speeds around 4 Gbps by 2024.
However, Sprint and T-Mobile are looking into merging into one company, which if successful, might mean that the company could offer in-home 5G services, too. According to an FCC filing, by 2024, "The combined company will be able to offer this service to over 52 percent of zip codes across the county."

There are other countries with 5G operation: Australia, Germany, Qatar, etc
The Big Question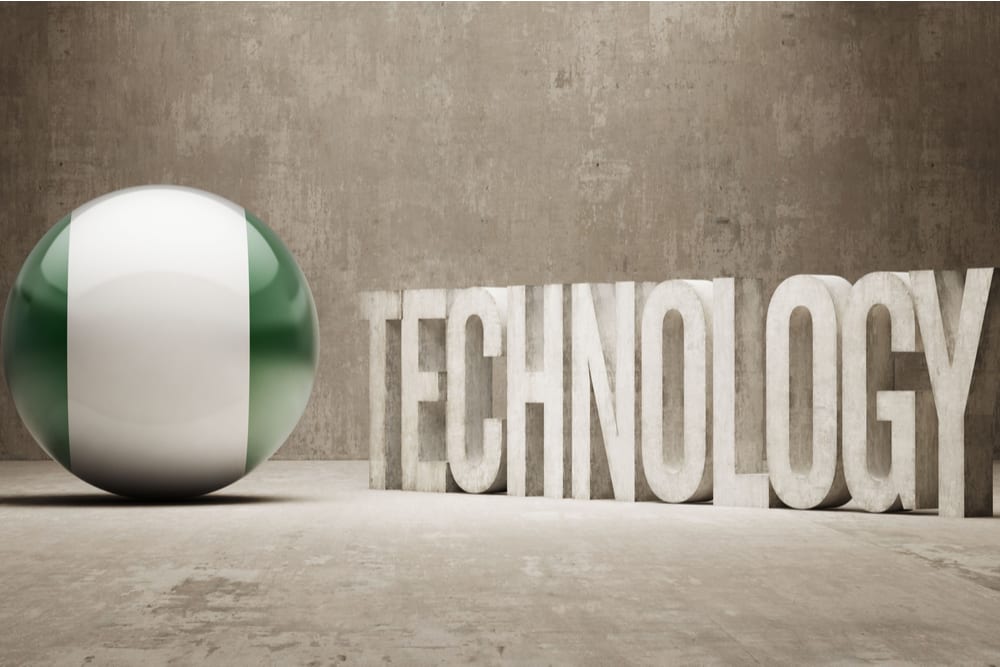 So what's the big question? Nigeria is a unique country, that has despite its struggles, continues to strive in the area of technology. But truth be told we still have a long way to go in technology, like her readiness towards deployment of 5G, with over 30 countries having deployed 5G, Nigeria is not among this list, in fact, Africa is barely among the list; with only two countries South Africa and Lesotho (access is limited to some customers)
Only seven African countries, including South Africa, Nigeria and Kenya, will have 5G by 2025.

Does this mean there is no hope for 5G deployment in Nigeria, just the opposite, 5G will be deployed but it might take a while for everyone to fully enjoy it.

A report on 5G in Africa by GSMA, a global trade organization for mobile operators, estimates that only seven African countries, including South Africa, Nigeria and Kenya, will have 5G by 2025. And this will account for only 3% of mobile data compared to 16% globally.
What's holding African countries back?
African governments haven't yet developed the regulations that would allow for a 5G rollout. In addition, mobile operators face huge infrastructure costs and that they aren't sure how they'll recoup.
Mobile carriers on the continent can't launch full 5G services until each country's communications regulator holds a spectrum auction to sell the rights to transmit over specific frequencies. (Rain in South Africa can only provide 5G because its using it existing spectrum to transmit the signal.)
Mobile operators also need to build the vast network of masts or antennas to transmit the signals.
For carriers, rolling out 5G services entails expensive investment – and in the African context, they aren't sure it is worth it.
As Techpoint's Muyiwa Matuluko puts it, "the challenge in Africa is the consumer."
The continent already has an oversupply of 4G fast mobile internet that average consumers aren't buying because it's too expensive.
In Nigeria, for example, only about 4% of mobile internet users pay for 4G services while more than 40% use the cheaper, but slower, 3G internet even though Nigeria has an extensive 4G network. It's the same story over most of Africa.
If African consumers can't afford 4G, they certainly won't be able to afford 5G or the new devices necessary to use 5G on a smartphone.
For Lagos-based ICT consultant Jide Awe, that's where government needs to step in.
"5G is going to require a huge infrastructure investment. How are you going to attract that kind of investment and make sure that you protect people who are investing?" Awe pointed out. "Governments need to show the political will that they are behind it."
Another reason is what was pointed out by Stakeholders at MTN 5G demo in Lagos expressed worries over spectrum availability, protection of telecommunications infrastructure as we as lack of fiber link between base stations. Nasir Hayatou, senior manager, Radio Frequency Planning, MTN Nigeria, said that fiber to the site is a major challenge.
"We told the government that one of the major challenges is the protection of our infrastructure, we have witnessed a situation where people come with the truck and take our generators. "We have communities today where we are not able to build towers because after setting up the sites the same community will go back and vandalize our equipment. The government needs to help us, though the minister has given us the assurance that very soon telecom equipment will be included as critical national infrastructure.
Maybe we should all forget about 5G deployment in Nigeria?
It might surprise you to know that Last year, during a ₦200 billion loan facility signing by MTN Nigeria, the company's Chief Financial Officer, Adekunle Awobodu pointed out the possibility of conducting a 5G network trial, following a successful one in South Africa.
True to his words, MTN commenced its 5G network trial in Abuja, Nigeria on Monday, a first for any country in West Africa.
Beyond Abuja, MTN will also be conducting network trials in two other locations in Nigeria: Calabar and Lagos. The network testing in Abuja is powered by Huawei. Calabar and Lagos are powered by ZTE and Ericsson respectively.
Speaking during the trial in Abuja, former Nigerian Communications Commission (NCC) Executive Vice Chairman, Ernest Ndukwe — who is also a board member of MTN Nigeria — expressed his delight in the fact that Nigeria is one of the countries championing 5G trial on the continent.
Comparing the test on both 4G and 5G networks, it took just 15.78 seconds to download a 2.3 GB video on the 5G network. The same file on 4G took exactly 5 minutes, 3.84 seconds.
The download speed on the 5G network was about 1 Gbps, it can apparently go as high as 4.1 Gbps. According to Dolapo Adeniji-Adele, RF Technical Specialist at MTN, factors like server load, as well as the device contribute to the download speed.
On the other hand, the download speed on the 4G network was just about 68.2 Mbps, which is a little fraction compared to that of 5G. Worthy of note is that the 4G network is on the 2600 MHz band and 5G on 26 GHz.
Unlike fiber optic that requires laying cables, 5G infrastructure basically works on a cloud-based architecture.
For the trial, MTN secured a 100 MHz spectrum in Calabar and 20 MHz in Abuja. As expected this resulted in a significant difference between the Internet speed tests in Abuja and Calabar.
Conclusion
5G is a new state-of-the-art network generation, much is required for it to be deployed and used, governments will have to orientate its citizens in using it, customers would have to get a modern smartphone. All this takes time, but definitely, with the demonstrations and interests we've seen so far from companies like Huawei Nigeria, MTN, ZTE, Erricson, and the government; there are obvious signals we can say Nigeria is ready for 5G.