Kenya's Information and Communication Technology ministry has joined forces with the United Nation Children's Fund(UNICEF) to grant over 1000 public primary schools Internet access in the country. The Government has put forth $140 million to achieve their goal.
The funds will be used to build adequate computer laboratories, lay fiber optic cables, buy educational tablets for pupils and enroll teachers under the Digital Learning Project. All of these will take effect as from September 2020.
Business Daily reports that this will be the foundational phase of a larger and mind blowing project that will enable over 24,000 Kenyan schools to lay hold of internet connectivity. All these is aimed at making sure children from low income families have access to the internet.
This idea will be of great importance considering the negatives of the pandemic on Education in Africa.
While students and pupils in some private schools have been privileged to continue learning online, the same cannot be said of students in public schools in Africa.
This project comes after the previous ones that have undergone in Kenya to improve learning in young minds way back in 2016.
The Government has reportedly spent $300 million on the purchase of laptops for pupils within Grade one to Grade three. The Government has also said that it needs $560 million to cover Grade four to Grade six pupils across 470 public primary schools.
By 2018, the Kenyan Communications Authority said that 896 public primary schools across 47 countries were connected to the Internet by providing Broadband to these areas.
In the same year, Nairobi authorities announced that by 2019, all public primary and secondary schools will be supplied with an Internet connection.
Setbacks have also followed. Airtel in 2017, announced it has formed partnership with Computers for Schools Kenya(CFSK) as it targeted one million learners to be given the Internet.
However, a majority of these projects have experienced little success caused by a number of factors like poor access to electricity among others and shallow levels of computer literacy.
To overcome this hurdle, Kenya will turn attention to Solar Energy to provide power to remote locations.
Stakeholders in the Kenyan Education Sector have voiced out that more computer laboratories should be erected rather than the one tablet per learner idea.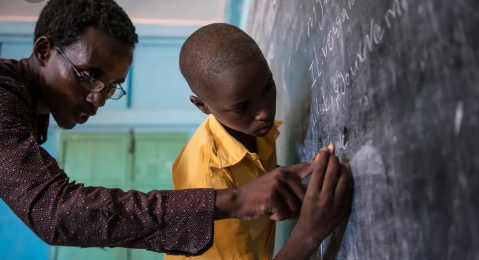 It would have been spot on if these projects were completed before the pandemic, but would also yield positives if rightly implemented.